02-24-2012, 10:46 AM
Shingetsu
Super Moderator


Posts: 10
Joined: Jun 2011
Reputation: 2
RE: Shingetsu
As the small group descends down the hole, John and the heavy (Mark) continue to talk their voices echoing down the hall. The small scouting party follows long narrow halls occasionally it opens up to wide grand halls with art decorating the walls. Farther in their leader breaks the silents " I guess I've been a bit harsh with you guys the names Z Blevins (which the last name Blevins comes from the welsh word Bleddyn which means wolf cub) A rookie named Steven gasps "like in the presidents last name ? "
"yes" Z grunts "very much so hes my older brother " "why are you fighting him?"
---
02-24-2012, 04:06 PM
(This post was last modified: 02-24-2012 04:08 PM by Shingetsu.)
Shingetsu
Super Moderator


Posts: 10
Joined: Jun 2011
Reputation: 2
RE: Shingetsu
"I'm fighting him because what he's fighting for is wrong." "And I have a question for you two, do you guys know how this civil war even started?" With hesatation Steven slowly replies "No" the other scout remaind silent. "Very well,it started when we were kids he never liked me we always fought but since I was younger mother got on to him not me. He soon began to get others to fight. He gained power I on the other hand became hated." "So I apologize that u were pulled into this.............. STOP don't take another step." "What why?" Steven asks a he skids to a stop practicly triping over him self. "Somthings not right ......... let me take the lead and stay close behind me " the scout let him pass and follow suit. Z continuse down the hall. The silence is interupted by a growl of pain,a sharp hunting balde had pierced his leg and stained the floor were he was standing red.
---
02-26-2012, 08:42 AM
RE: Shingetsu
Keep goooooiiiiinggggg
---
DAT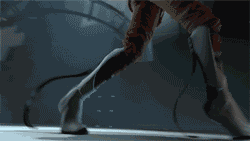 STRUT
User(s) browsing this thread: 1 Guest(s)